MM-10 Stirling Engine Kit 10 Pack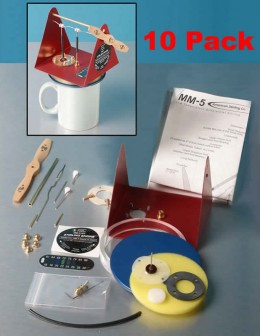 Buy this Stirling Engine Kit 10 Pack and save. Great for schools and universities. In stock.
$749.00
Buy ten MM-5 Stirling engine kits for your students, teachers convention, or as gifts for your friends and save! Students will learn a lot more about engines and engineering when they actually build a working Stirling engine.
Check out our online instructions for the MM-5 Kit.
The United States Naval Academy has their mechanical engineering students build one of our kits.