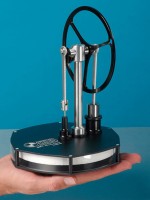 Heat of Your Hand Stirling Engine
The elegant MM-7 is a beautiful conversation piece for your home or office. It will run indefinitely on your warm hands, or on top of any electronic device that generates sufficient heat. It will even run on the bright sunlight shining through your window. It only requires a 7.2°F (4°C) difference between the top and base plates. The MM-7 makes a unique gift for that special person who has everything. Amaze your friends, your family, your co-workers, or just yourself!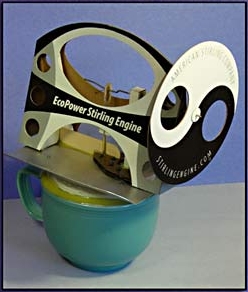 Low Cost Stirling Engine
At only $39.00, our Eco Power Stirling Engine kit is an excellent price breakthrough. It's fun to build and a great introduction to the world of Stirling engines.